Digital Sabbatical: Online Personal Development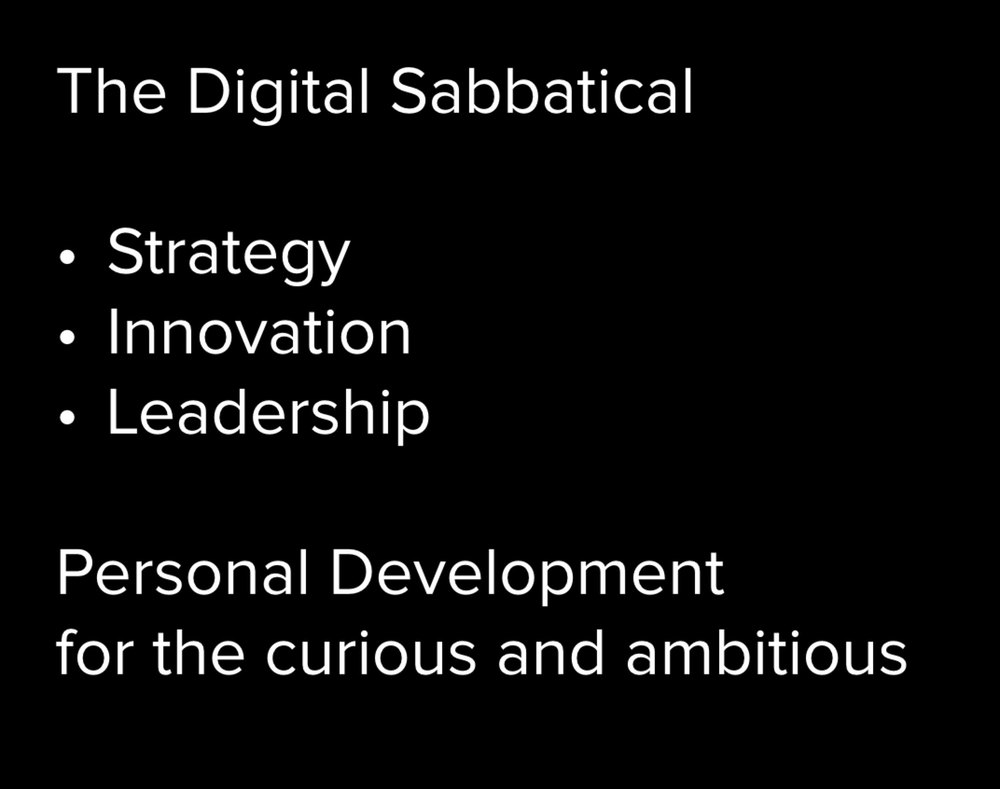 Digital Sabbatical: Online Personal Development
Take a break to start a riot in your mind.
No, we're not talking about talking a non-tobacco-oriented smoke break. The Digital Sabbatical is personal development that actually works. Designed to provide a steady stream (that's stream, not raging river of spam) of quality content that keeps you focused on success. Which, admittedly, sounds rather vague, so here are just a few of the topics covered:
Practical and tactical ways of having fewer – but more effective – meetings
Approaches to leadership based on the latest cognitive research
How to make strategic decisions in an increasingly complex world with completely losing your mind
Better living through saying no (when you're pressured to always say yes)
The (entertaining) history of strategy
The course consists of videos 10-to-15 minutes long that arrive in your inbox every two weeks. Just enough to keep you going without HR wondering what's going on with your time sheets. (One HR department initially wanted to ban the Digital Sabbatical – until they saw the results, of course).